Morning kids,
Just in case you haven't heard, MBA are doing their last gig for aaaaages tomorrow. It's at an all-dayer for Liberty and Amnesty International at the Underworld in Camden. It starts at 2pm and ends when we're all dead.
As well as MBA you'll be treated to a whole heap of greasy goodness like Popular Workshop who've been added to the bill at the last minute and they're they're so good you'll wet yourself.
It's $5 advance/before 4pm (except obviously it's pounds, not dollars, I just can't find the pound key on this FUCKING COMPUTER).
Looky: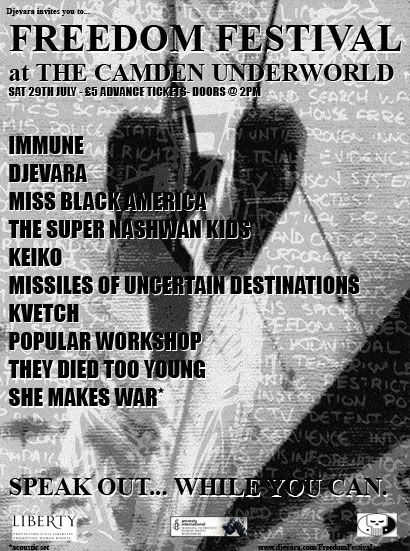 It's so hot I think my brain might have melted.