A couple of pictures of MBA from the Ruby Slippers Records launch thing last night. Apologies for the, well, crappyness, but there was a free bar, so what the fuck do you expect?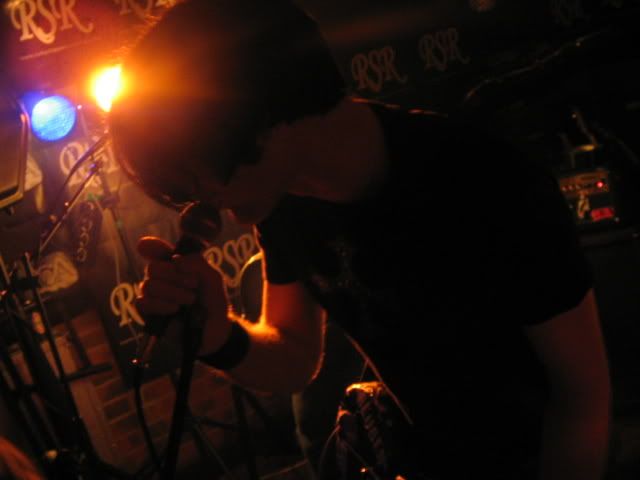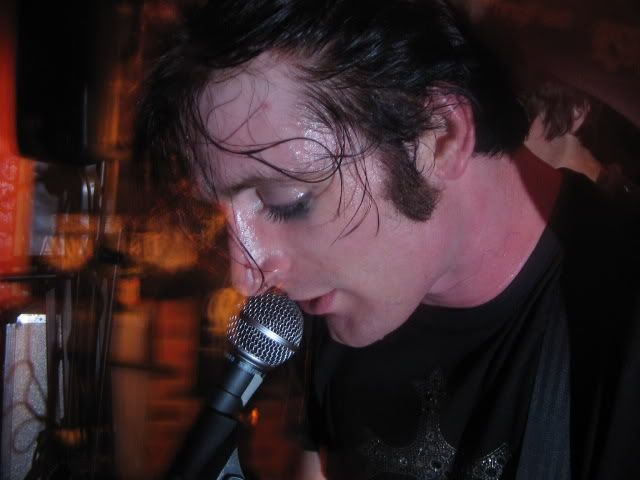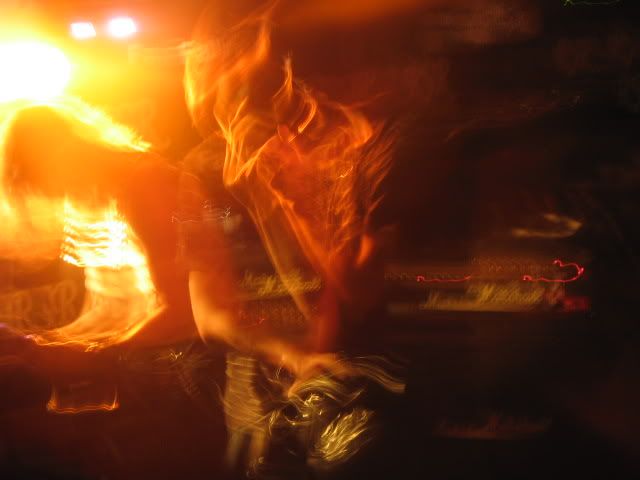 note to self: don't play around with the shutter speed.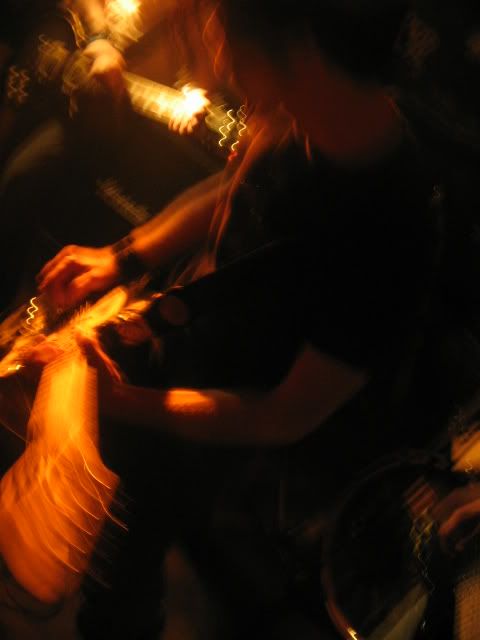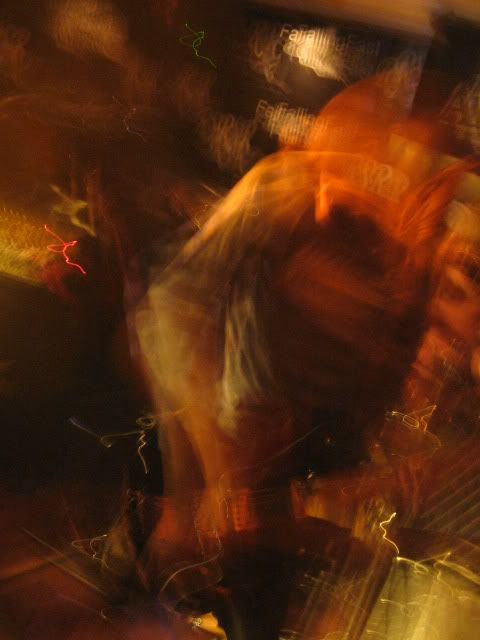 Andrew's hand got in the way.
they were really bloody good, by the way.
Although what was with the girls handing out cigarettes? It was "promotion for the band", apparently. Hey, I'm not complaining!